All Hands On Deck Volunteer Opportunities
Our team is stronger when we support one another's program and initiatives. From volunteering an extra hour to help another department with a high volume event to regularly helping out key critical services, there are many ways you can make a difference for your team members and ensure our students have an incredible experience.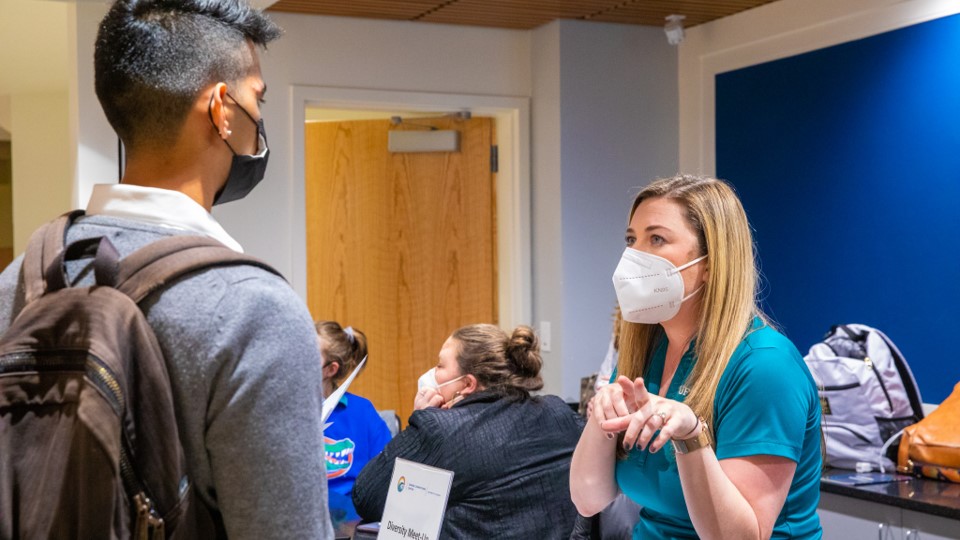 Career Showcase
Volunteers are needed to assist with many areas of employer and student services during the showcase, including but not limited to parking and directional support, line management, employer customer service and student support. All of these essential services are a crucial part of the employer and student experience at the Career Showcase. This year we are expecting 250+ companies on-site.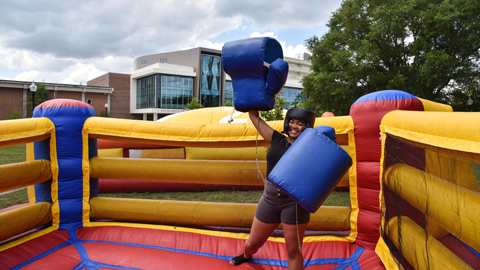 Gators Bounce Back
Gators Bounce Back is aimed at helping students build resilience and embrace a growth mindset. Volunteer at this inaugural event and support students in "bouncing back". There are a variety of volunteer opportunities: set up, tear down, check-in/out, activity stations, and photo booth. Come for the entire event or an hour. The event will take place Thursday, October 20th from 10am-2pm at the Reitz Union North Lawn and Tabling Area.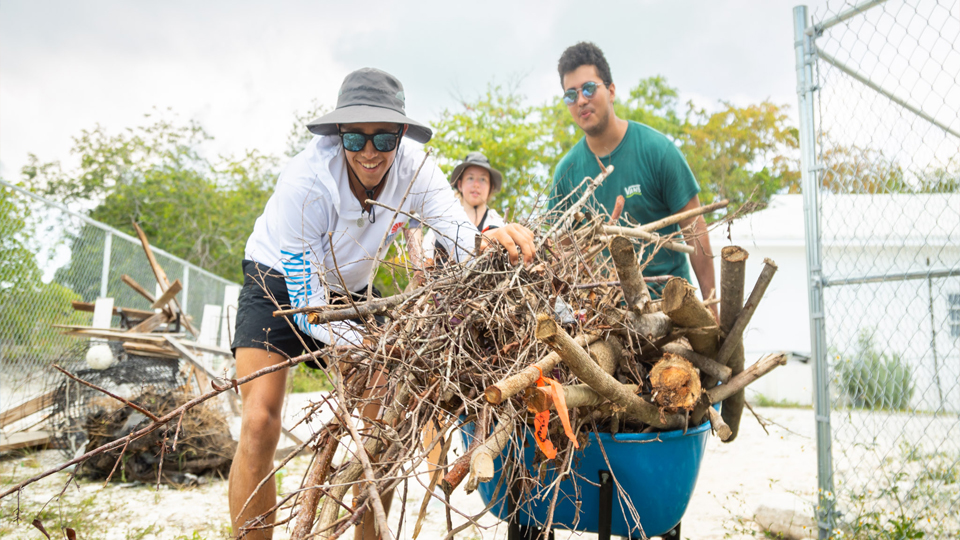 Florida Alternative Breaks
Interested in supporting students in an immersive service experience? You can volunteer to serve as a Florida Alternative Breaks Trip advisor. With dozens of trips taking place in the fall and spring semester (mainly UF Spring Break), there are many opportunities to lead. Complete the form below to share your interest in serving as a trip advisor.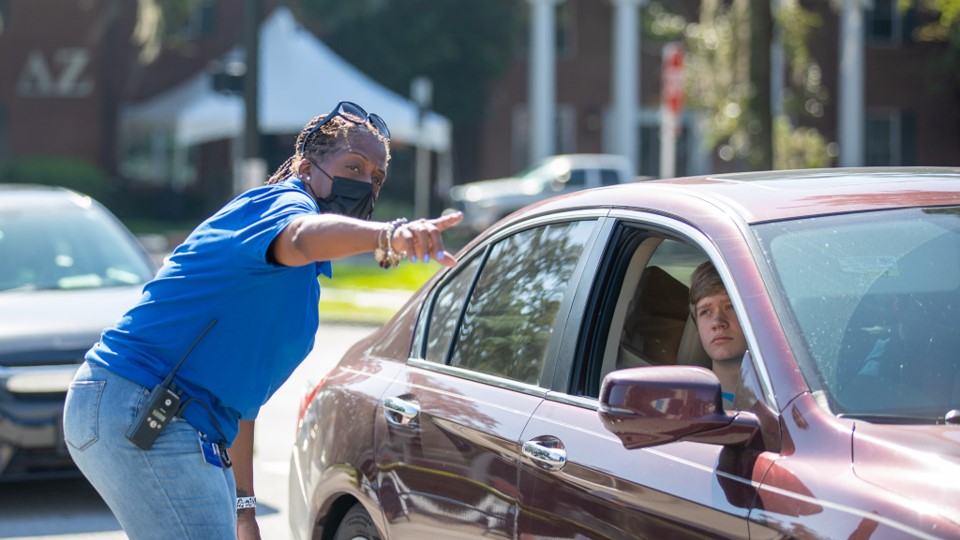 Housing Move-In
Move-in volunteers are comprised of students, faculty, and staff members of the University of Florida. As a volunteer you will serve the important role of greeting and welcoming our new and returning Gators and their families to campus; managing moving carts/dollies; and assisting with unloading cars and taking items to students' rooms. Fall 2022 Move-In will take place Thursday, August 18 - Saturday, August 20, 2022.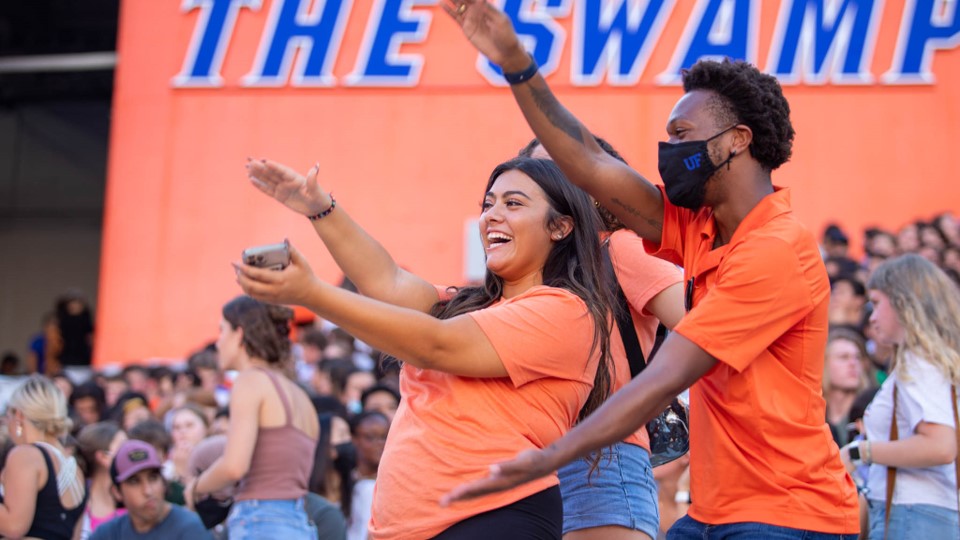 Great Gator Welcome Events
The Great Gator Welcome is students' official kick-off to their time at UF student. From August 23-26, campus departments will host events with opportunities for students to meet new people and get connected to the Gator student experience. There are opportunities to volunteer at several events to help with set-up, crowd management, check-in and clean up.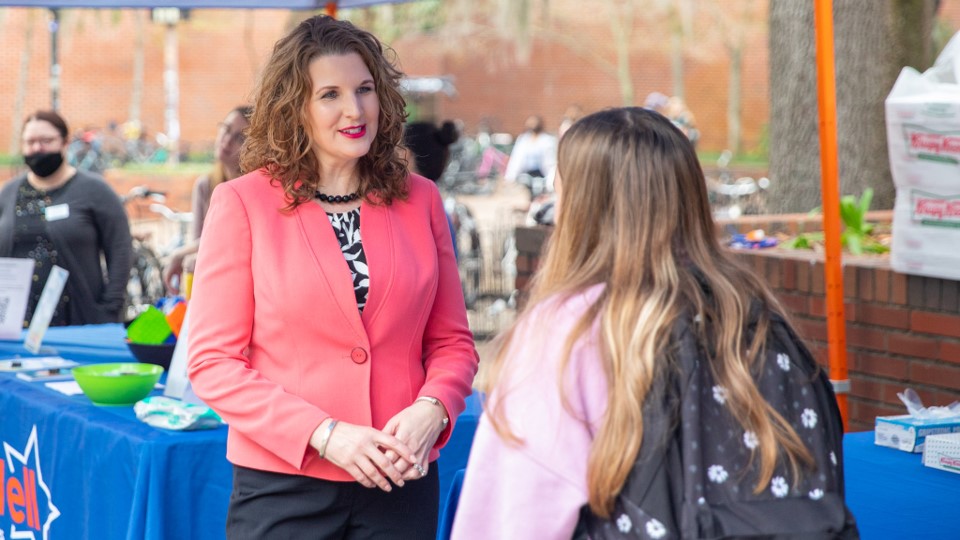 Dean of Students Office
Looking to gain skills outside of your regular responsibilities? The Dean of Students Office has many opportunities to make an on-going impact in support of student success. You can volunteer to review Medical Petitions (approximately 15 min - 1 hour a week) and/or serve as Emergency Dean On Call (1 Week Shift a couple of weeks a year). Training is available for all of these opportunities.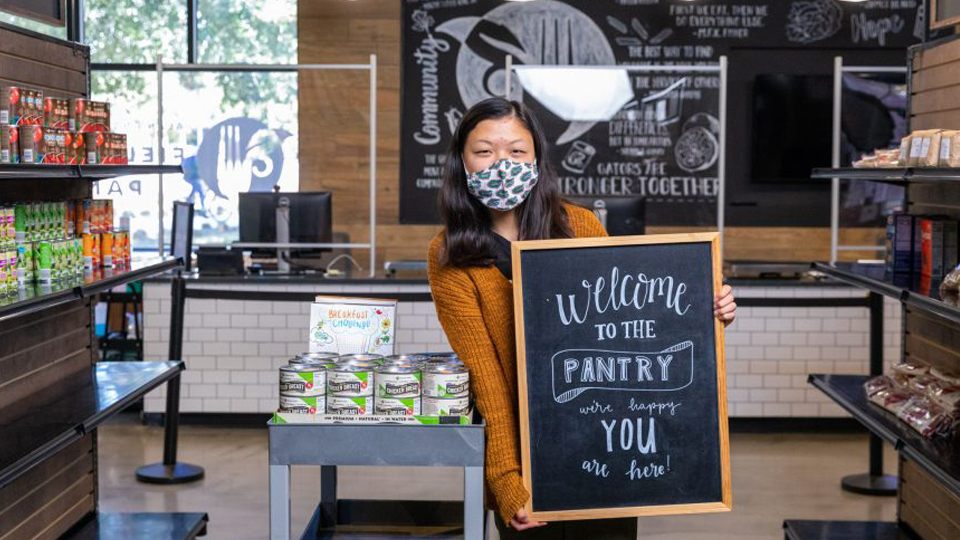 Volunteer at the Pantry
The Hitchcock Field & Fork Pantry is calling for volunteers through August 19 to support the Pantry's daily operations. The Pantry offers bread, produce, meat, nonperishable foods, and personal hygiene items to UF students, staff, and faculty who are experiencing food insecurity. No verification of need is required to use the Pantry. Volunteer tasks include stocking shelves, repacking bulk items for distribution, and sorting items from the food bank delivery (bread, produce, and frozen meat). Please wear close-toed shoes when volunteering at the Pantry if you can.